Simitless is an online platform that enables coders and non-coders alike to build customized online application software (a.k.a. "apps" or "applications") to centralize information and manage professional data.
---
Every morning, when I open up my news feed, I have that split second of awe at how far we as a society have come and how fast humanity, and the world, is evolving. New technologies create opportunities for improvement. In our societies, however, I think that we could strive for a better quality of life as well as greater efficiency.
A problem
Let me just bring up one of the most common issues I am confronted with in my day-to-day interactions with people around me. I am one of those people in my local community that neighbors, friends, friends of friends and acquaintances (and everybody else and their mother, to be honest) reach out to when they encounter problems with their PC. When the problem has nothing to do with fixing something they might have broken, then it is that they are trying to do something "new". And more often than not, this something "new" involves performing either repetitive or waste-of-time tasks that "just need to be done", more often than not related to low-value administrative chores that are unreasonably time-consuming. The self-employed, the contractors and small businesses are particularly affected by this additional work. And if I can be candid, I think it is exactly these taxing and heavy tasks that limit their ability to develop their activity especially when the complexity of the information to be managed increases.
Indubitably, the adoption of digital tools is progressing and allowing many structures to gain in competitiveness as well as in quality. However, the access of different organizations to these new technologies is very uneven. Small structures often struggle to mobilize the investments necessary to set up management systems. They simply lack both the time and the budget. And yet, these investments represent a very significant development opportunity for small structures and self-employed workers. In fact, this opportunity is even more considerable for small organizations than for large companies.
A vision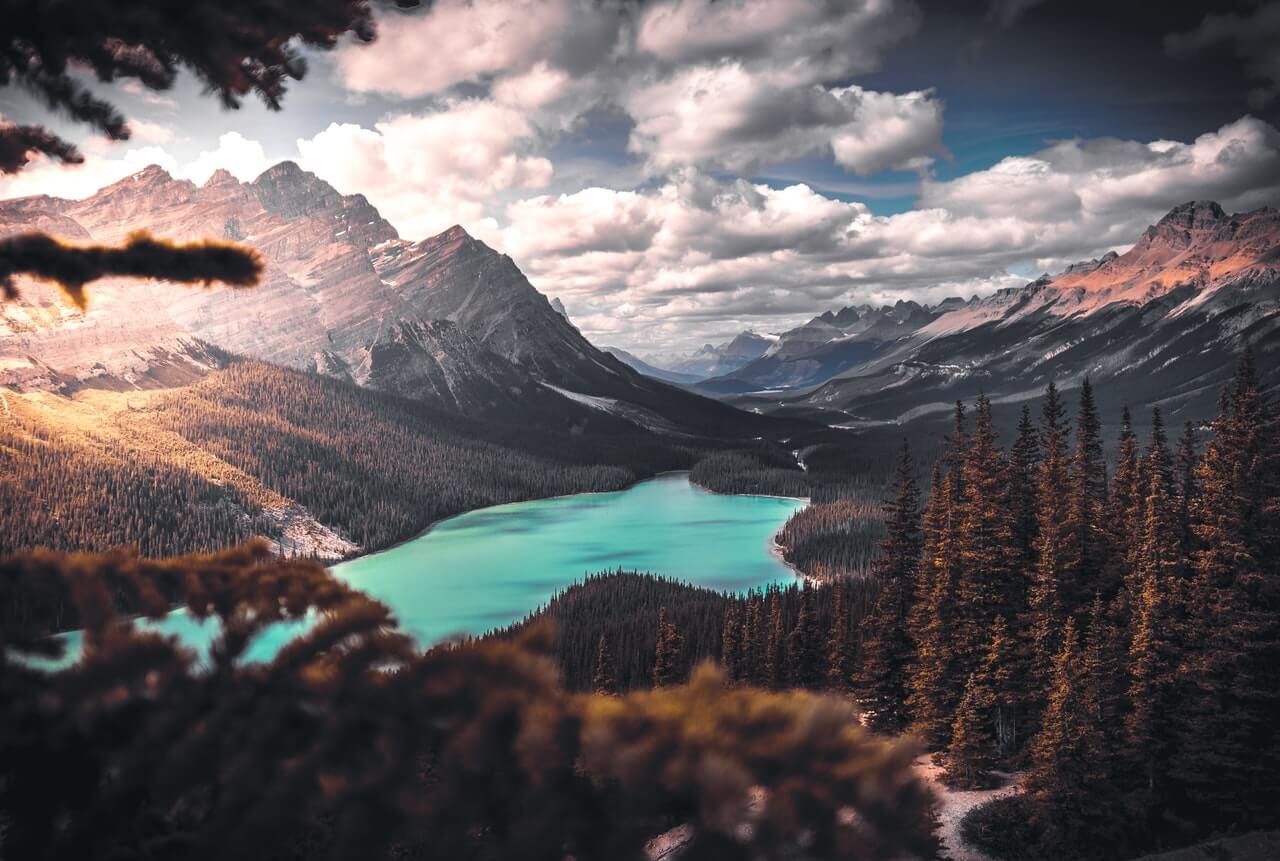 As a society, we have been nursing this dream of reducing labor and improving the human condition. One of the main remaining difficulties encountered in today's work is the repetition of mundane, boring tasks. For example, most users of application software have to undergo a specialized training process. And ironically, more often than not they end up using the software in a way it was not originally designed for. Their way of using the software creates, therefore, the need to perform many manipulations that should not be necessary. At the same time, many an application software is similar to one another, and the software industry is demanding of its engineers to reprogram the same components and functions over and over again. Only small variations break the routine and the intensive manual labor, all the while the industry itself is under constant stress in terms of the availability of programmers.
Due to these factors,  among many others, I see the inequality of access to computerized tools increasing while the pure technical limits are being pushed further day by day. Until now, I have not come across a  system that can be relatively easy to handle for someone who knows how to use a computer on the one hand but without being a programmer on the other. Simitless is built to fill this gap. With Simitless's help, any user without any programming skills can become autonomous with just minimal training.
A solution

After all, this is how the Simitless platform was born. Simitless is a unique system, a balanced machine allying simplicity of use and advanced features. This platform makes it possible to input data, collect information, and collaborate in real-time. The data entered in Simitless is intrinsically structured, due to the predefined structure of the applications and its input forms. This avoids having to conserve and exploit incoherent data and input errors. I assure you, the latter are one of the main sources of analysis mistakes and incoherences that I encounter when helping users with their existing systems.
I designed Simitless to be used instantly, with none or just minimal training. All basic options are included, no surprises. Security was integrated from the onset design of the platform system, including a modular and very flexible access control system. This allows collaborative editing of information in complete security. And as a rule of thumb, the data editing history is kept for up to three months. That means that you won't lose anything in the event of a data modification error. I'll skip over this for now, but there are also built-in systems for server resilience (continuity of service in the event of an event occurring), backups, systems for updating, migration, import, and export of data and application models. I will have to write many more articles to cover everything!
The system is built primarily to be affordable for the users, both financially and technically, by optimizing all costs and minimizing all the efforts required for implementation. Of course, the platform is not yet perfect and there is still a lot of work to be done.
A dreamer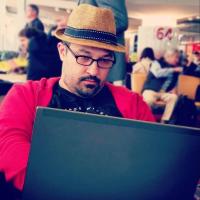 I am François, the creator of Simitless. I learned about computers very early in my life, way back in the 90s and the promises of the computer era have always fascinated me. With the emergence of the Internet and the ability for online collaboration, I began to see the opportunities and dreamed of more collaborative tools. As a few years ago computers and software have started to improve in an even faster pace,  and I have improved my computational intelligence knowledge for decision support with a Ph.D. and my human intelligence with a management diploma, I discovered software libraries that gave me the base features to build upon and to imagine a real-time collaboration system for structured data. A system that is built with users and their data in mind.
This idea of ​​a software creation platform, therefore, followed me for several years and I had to pick a market to launch it. This is how in 2014 I started working on Simitless. Although I set out on my journey alone at first, a team quickly joined me to accelerate the development of the system and offer it for use. After some time we tested the platform on several markets that we knew where on the rise, and we considered promising for the adoption of the platform. Unfortunately, demand from the markets we tested was never sustainable for the platform. The team moved on and the project was abandoned.
And yet, I could never resign myself to giving up completely and I continued to keep the systems alive. I was determined to explore this idea which, I was certain, could change the lives of many people. To some it might (and probably will) seem like a boring topic, I know, but information systems are so central to the daily work of so many people. 
Some time ago, I had the idea of ​​re-developing a large part of the platform, to simplify the approach, to offer even more functionalities, and then I thought of entrusting the setting up and user support to professionals already established in their geographical area. Thus was born the Simitless resale program. Computer resellers and independent shops can now offer custom software as a service without having to study programming! At the time of writing, the program is in its infancy but is already generating some interest from local professionals. I am based in the north of Auvergne, in France. This fundamentally rural area hosts many computing professionals who already take care of local users, provide assistance, install and maintain their equipment, sell hardware to the local businesses and, fix their phones. Why not offer them the opportunity of setting up an information system, a database or a collaboration tool tailor-made for their client? Indeed, not only does the Simitless platform allow these professionals to diversify their activities, but it also allows their customers to improve their operations and create additional dynamics in a territory that sometimes struggles to receive the full services of the digital industry.
This partnership with computer professionals, located as close as possible to the users, enables rapid and risk-free installation. Not only can a prototype be presented quickly and an implementation attempted within a few days; it is also possible to easily train users to use the software - because the software is simple - and then adapt the operation of the applications very quickly according to user needs. This flexibility taken to the extreme makes it possible to start with a simple system, inexpensive but extensible and sufficiently complete to start easily.
Simitless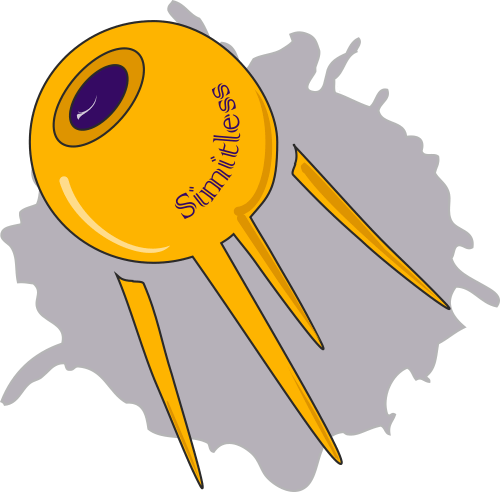 Let's take a brief look at what Simitless offers from a technical point of view. Real-time is at the heart of the Simitless platform. From the start of the project, I wanted to give center stage to the need for collaboration between individuals and let it be the guide to the technical choices for developing the platform. This means that when a user is editing information, another user can see the current edition on their own screen. That way there are no editing conflicts, no data loss and no need of having to resolve disagreements later.
In Simitless, as in most information systems, the fields (input box in a form) are defined according to a specific type. Simitless currently offers 47 different input types in twelve categories including ways to easily enter text, numbers, colors, dates, times, files, images and GPS data into the system. In addition to these capabilities, the platform is built around the principle of flexibility to allow applications to be modified as and when they are used. Data can automatically migrate from one type to another. That means that dates can become numbers and GPS coordinates can become text.
In addition to this multitude of input types for your forms, Simitless offers several additional tools. Indeed, what would be the usefulness of a customer database (for example, a "CRM" or an "ERP") without the ability to send messages (using your own email server!), tools for grouped data editing, sorting, filters, or exporting? With Simitless, everything is included in the standard plan. The invoicing of your applications is simply based on the volume of data, files, and users, not on features. Everything is provided with no obligation and with the possibility of building test applications with a quantity of free data quotas offered in each account.

Simitless offers you a new information system. A system for creating custom applications that meet your needs and the needs of your users. Simitless is simple and quick to set up, without risk. It does not impose a minimum contract, no setup fee, no training costs. Simitless is a working and collaborative tool for small businesses and individual humans. Simple and limitless.
A future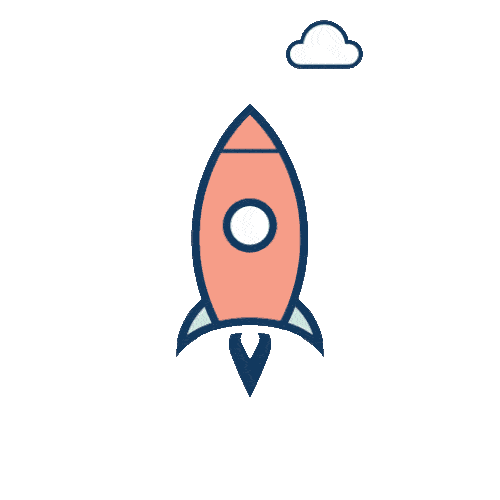 ---
P.S.: In the future, Simitless will offer more features, more models and of course, more documentation. Several additional features are already integrated, but their distribution has been limited for the moment to give me time to refine their potential and test them more completely. Simitless will soon offer a workflow system, a landing page hosting system, resale tools, but also graphs, dashboards and a REST API for accessing data (for users with a more technical profile). Finally, the platform is designed extremely modularly to allow the addition of features, many of which have not been thought of yet. Depending on demand, several ways can be explored as a priority, such as a recycling bin system (to cancel the deletion of records), an external interconnection system (IFTTT, Zapier), a REST API for applications and data schema definition, a retroactive linking system for data, additional graphic components such as Kanban or Gantt. There is indeed no limit to the possibilities of the platform. Would you like to help me finance these developments? Contact me!
Of course, this article is just an introduction. Don't hesitate to subscribe to our mailing list to receive notifications on the next articles. They will give many more details.